Holidays are the most enjoying part of everyone's life. It is more exciting if you visiting a magical palce which are surrounded by rivers, hill stations, backwaters, wildlife etc...Kerala one such tourist spot in India where tourist can enjoy the greenery and its serenity. Kerala is also know as "God'sown country"and it is the best place to visit with both honeymoon couples and families.
So, if you are planing to visit a hill station and enjoying the peace or do something exciting, cultural, active, you must come to the right place.
Munnar is one of the most popular tourist attracting spot in Kerala. Munnar is situated at the confluence of three mountain streams - Mudrapuzha, Nallathanni and Kundala. 1,600 m above sea level.
Some of the top most tourist places in Munnar
1. Eravikulam National Park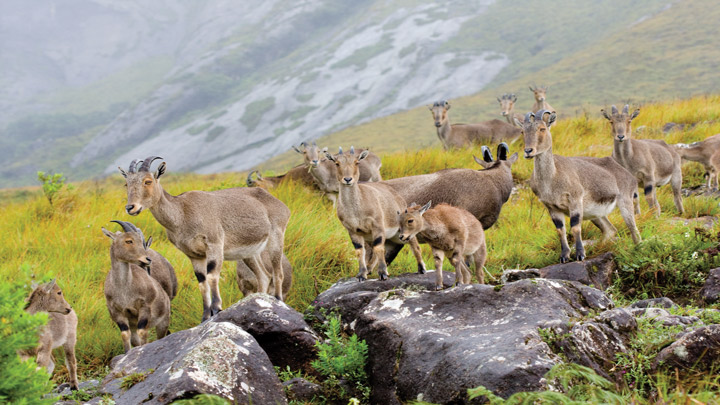 The Eravikulam National Park is a sanctuary located at about 15 kms from Munnar to protect the endangered Nilgiri Tahr. This place is the natural habitat of the Nilgiri Tahr (Hemitragas hylocres). Private vehicles are not allowed here, Vistors are take to spot in forest dep vehicles and goven an oppeotunity to explore the beauty.
2. Mattupetty Dam
Mattupetty dam is an anther eye catching place in Munnar and is located 13 km away from Munnar. The Mattupetty Dam and Lake are best tourist spot with picturesque of lake and tea plantations spread out to a large area. This concrete gravity dam is built between the hill ranges and it is used mainly for water storage for hydroelectric projects.
3. Anamudi
Anamudi is the highest peak in south India stands at a height of over 2700 m. Located inside the Eravikulam National Park.The place is ideal for trekking. If you love something adventurous then treks to the peak are offering many activities allowed .
4. Devikulam

Devikulam hill station is one of the most visited hill stations in Kerala, located 8 km from Munnar. The Sita Devi lake surrounded by lush, green hills in Devikulam is an ideal picnic spot. The place is also famous for its tea plantation, greenery.
5.Blossom Park
Blossom Hydel Park, situated around 3 km away from Munnar and close to the Pallivasal Hydro Electric Project, one of the most popular tourist attractions in Munnar. It's an ideal place for activities such as boating, cycling, roller skating. Blossom park is covered with a wide variety of flora.
6. Attukal Waterfalls
Attukal water falls is an ideal tourist spot for adventure as well as nature lovers .This scenic waterfalls located at a distance of 9 km from Munnar. Trekking and hiking are some of the adventure activities one can try around the Attukal Waterfalls.
7.Pothamedu ViewPoint

Pothamedu view point famous tourist spot and trekking destination located 3 km from Munnar. This viewpoint gives a panoramic view of Munnar, lush green vegetation in the place with tea, coffee, cardamom plantation gives a rich ambience to the place.
8. Top Station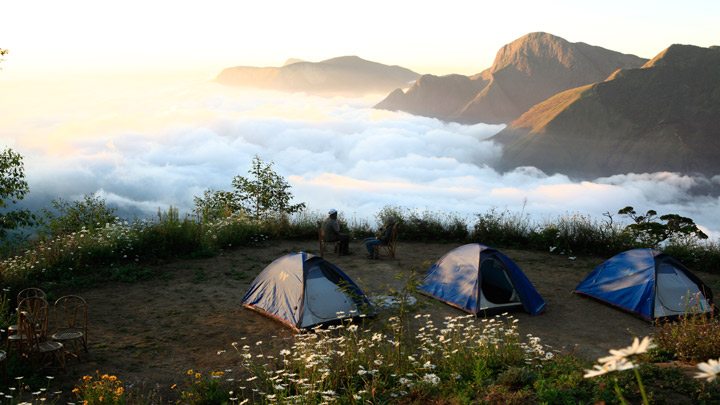 Top station, situated 32 km away from Munnar. This is the best place frequented by tourists in Munnar. Rainy and winter season is the best time to visit top station. The water bodies, rolling grasslands,valleys,water and tea,coffee and spice plantations when viewed from this location gives a breathtaking experience.
Then the next thing people have to plan while visiting such places is accommodation. The Nature Zone Jungle resort is an Eco friendly resort in Munnar offers luxury accomodation, Munnar holiday packages at reasonable price.
Munnar Holiday Packages Munnar Resorts Munnar Honeymoon Packages Munnar Hotels Hotels in Munnar Honeymoon Packages in Munnar Adventure Resorts in Munnar